Snapchat has become one of the most popular social media platforms, known for its unique features and disappearing messages. One common question among Snapchat users is how to see someone's birthday on Snapchat. This comprehensive guide will explore various methods and strategies to uncover someone's birthday on this platform. So, let's dive in and unlock the secrets!
Table of Contents
The Importance of Birthdays on Snapchat
Birthdays hold a special place in our lives, and social media platforms have provided us with new ways to celebrate and connect with others. Being a popular platform among younger demographics, Snapchat has embraced the significance of birthdays by introducing various features and options to enhance the birthday experience for users.
The Basics: How Does Snapchat Handle Birthdays?
Before diving into the methods to see someone's birthday on Snapchat, it's important to understand how the platform handles and displays this information. By default, Snapchat doesn't publicly disclose users' birthdays. Instead, it relies on user-provided information and the interactions between friends to determine and celebrate birthdays.
Utilizing Snapchat's Birthday Party Feature
Snapchat's Birthday Party feature is great for celebrating your birthday or friends. By enabling this feature in your settings, you allow your friends to participate in the celebration by sending you unique birthday-themed snaps. This feature can serve as a subtle hint to others about your birthday or help you identify when someone else is celebrating theirs.
Gathering Clues from Snapchat Stories and Snaps
Snapchat Stories and individual snaps can sometimes provide subtle hints or direct mentions of a user's birthday. Pay attention to any references, images, or videos related to birthdays that might appear in the content posted by the user you're interested in. These hints can guide you closer to the truth.
Exploring Snapchat Friend Emojis for Birthday Hints
Snapchat Friend Emojis are symbols that appear next to your friends' names in the app. These emojis represent different types of friendships and interactions. By observing changes in these emojis, you can identify when a friend's birthday is approaching or even determine their birthdate based on the emoji associated with them.
Leveraging Snapchat's "Find Friends" Feature
Snapchat's "Find Friends" feature allows you to connect with new friends or discover existing friends who have joined the platform. While it may not provide direct access to see someone's birthday on Snapchat, it can help you find new connections who might share that information or provide clues through their profiles or public content.
Discovering Birthday Information through Mutual Friends
Sometimes, mutual friends can be a valuable resource for uncovering someone's birthday on Snapchat. Reach out to friends who may have a closer relationship with the person you're interested in and inquire about their birthday or related events. However, remember to respect privacy and ensure that the person is comfortable sharing such information.
Using Snapchat's Chat and Calling Features
Engaging in direct conversations with the person you want to know the birthday of can be a fruitful strategy. Snapchat offers chat and calling features that allow you to interact one-on-one with your friends. Casual conversations or playful inquiries about upcoming celebrations can open doors to gathering more information about their birthday.
Extracting Birthday Clues from Snapchat Memories
Snapchat Memories is a feature that allows users to save and revisit their favorite snaps and stories. Browsing through a person's saved memories, you might stumble upon saved birthday-related snaps or stories from previous years. This can provide valuable insights into their birthday and any traditions they may have.
Finding Birthdays with the Help of Bitmojis
Bitmojis, personalized avatars created by Snapchat users, can sometimes include birthday-themed elements or messages. By analyzing someone's Bitmoji and paying attention to any hints related to their birthday, you can gain insights into when they might be celebrating.
Exploring Publicly Shared Birthday Snaps
Users can share their snaps and stories with a wider audience beyond just their friends on Snapchat. By exploring publicly shared snaps during specific dates or using relevant hashtags, you might come across birthday-related content that provides clues about the person's birthday.
Tapping into Snapchat's Official Birthday Countdown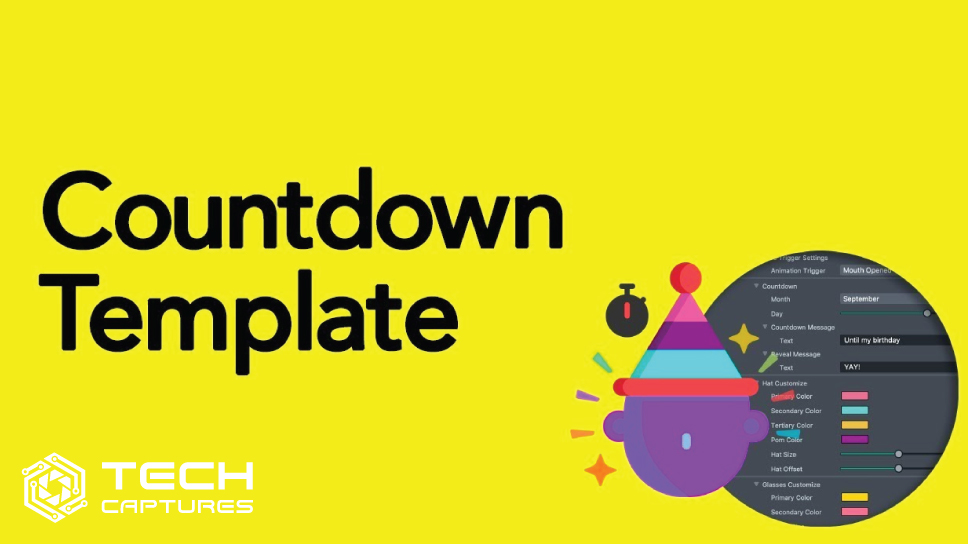 Snapchat offers an official birthday countdown feature, allowing users to display their upcoming birthday with a special filter that counts the days. By observing your friends' countdowns or participating in them, you can discover when they are approaching their birthdays.
Utilizing Third-Party Apps and Websites
While it's important to be cautious when using third-party apps and websites, some reputable platforms can assist in uncovering birthdays on Snapchat. These platforms leverage user-provided information, public content, and various algorithms to make educated guesses or gather accurate birthday data.
Unveiling Birthdays Through User Profile Details
Sometimes, users might include their birthdays in their Snapchat profile information. Take a closer look at the person's profile and any additional details they have provided. They might have chosen to display their birthdate openly, offering you a direct path to discovering their birthday.
The Etiquette of Celebrating Birthdays on Snapchat
It's crucial to remember the etiquette associated with celebrating birthdays on Snapchat. Respect people's privacy and only engage in conversations and actions related to birthdays if they are comfortable sharing that information. Additionally, ensure that your interactions are positive, supportive, and considerate of their preferences.
Conclusion
How to see someone's birthday on Snapchat may require a combination of careful observation, subtle hints, and respectful inquiries. By utilizing the various features and strategies discussed in this guide, you can enhance your chances of discovering the birthdates of your friends and loved ones on this exciting social media platform. Remember to approach the topic sensitively and prioritize respecting others' privacy. Happy hunting, and have a blast celebrating those special moments on Snapchat!