how to appear offline on Instagram? Instagram, the most popular social media platform, is becoming a built-in part of our lives, connecting us with friends, family, and even businesses worldwide. However, solutions when you might want to maintain your privacy and appear offline while using the app. Whether you wish to avoid distractions, have a break from constant notifications, or just want to remain low-key, appearing offline could be a handy feature. This comprehensive guide reveals proven methods to look offline on Instagram without sacrificing your social media experience. So, let's dive in and master the art of digital invisibility!
Table of Contents
The Significance of Privacy in a Social World
Privacy has become a prized asset in a time of ever-increasing digital connectedness. How to appear offline on Instagram has become a common query for users seeking to safeguard their personal space. Respecting users' privacy preferences is vital, and Instagram understands this requirement for discretion. Thankfully, the platform offers multiple options to regulate your online presence, ensuring you can choose when and with whom you engage.
The Stealth Mode: Instagram's "Activity Status" Feature
Instagram's "Activity Status" feature lets you gauge the online presence of your followers and followings. However, when you want to remain incognito, it might be required to turn off this feature. Turning off your activity status lets you maintain your privacy without anyone knowing when you were last active on the platform.
To do this, follow these simple steps:
Open Instagram and visit your profile.
Tap on the three horizontal lines in the top-right corner to enter the menu.
Select "Settings" from the list and then choose "Privacy."
Inside the "Privacy" menu, tap on "Activity Status."
Toggle off the "Show Activity Status" option.
Silent Ninja: Switching to Airplane Mode
Sometimes, you'll need a more foolproof method to look offline on Instagram. Turning on "Airplane Mode" is just a surefire solution to disconnect from the digital realm temporarily. This technique prevents your device from sending or receiving any signals, making it appear as if you're not online.
Follow these steps to allow "Airplane Mode":
Access the control center or settings of one's device.
Enable "Airplane Mode" to turn off all network connections.
Open Instagram, and you'll manage to navigate the app without anyone knowing you're active.
Disabling Internet Access for Instagram Only
How to appear offline on Instagram could be a breeze by restricting its access to the internet while keeping other apps connected. By restricting Instagram's access to Wi-Fi or mobile data, you can remain invisible to others while maintaining your other online activities.
Here's how to complete it:
Visit your device's settings.
Find "Apps" or "App Management," depending on your device.
Locate and select "Instagram" from the set of installed apps.
Tap on "Data Usage" or "Mobile Data."
Toggle off the switch to stop Instagram from using data.
How to Appear Offline on Instagram Via The Clandestine Watcher | Instagram's Web Version
Did you understand that Instagram's web version lets you view posts and profiles without leaving any online traces? Accessing Instagram through a web browser is an excellent way to look offline while enjoying the app's features.
Follow these steps:
Open your selected web browser and go to the Instagram website.
Log in to your account.
Now you can flick through posts, profiles, and stories without activating your online status.
Ghost Mode: Limiting Interactions
Limiting your interactions is necessary when you want to take privacy to another level. To look offline on Instagram, avoiding liking, commenting, or posting while staying active is essential. Interactions are generally visible to others, hinting at your presence even when you're not actively participating in conversations.
The Vanishing Act: Hiding Your Instagram Story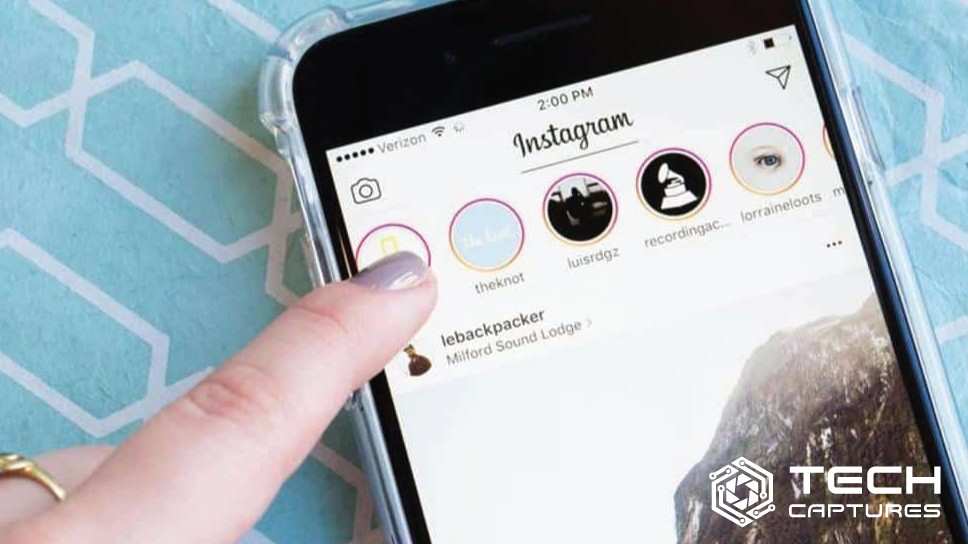 Your Instagram story can often hand out your online presence. To become a master of stealth, consider hiding your Instagram story from specific followers or the whole audience. This way, you can maintain your privacy while enjoying the story-sharing feature.
To fully cover up your Instagram story, follow these steps:
Open Instagram and visit your profile.
Tap on the three horizontal lines to get into the menu.
Select "Settings" and then choose "Privacy."
Inside the "Privacy" menu, tap on "Story."
Choose "Hide Story From" to customize who can see your story.
Inconspicuous Observer: Using the "Restrict" Feature
Instagram's "Restrict" feature is a powerful tool for handling unwanted interactions without blocking or unfollowing accounts. Whenever you restrict a consumer, their comments on your posts are visible only to them, and they can't see when you're active or if you've read their direct messages.
To restrict a consumer:
Visit the profile of the account you want to restrict.
Tap on the three dots in the top-right corner.
Select "Restrict" from the dropdown menu.
The Chameleon: Altering Notification Settings
Tailoring your notification settings provides a stealthy way to look offline on Instagram. By silencing notifications, you can see the app without attracting attention from others. However, remember that you may still appear active if you engage with content or post while your notifications are silenced.
Here's how to handle your notification settings:
Open Instagram and visit your profile.
Tap on the three horizontal lines to get into the menu.
Select "Settings" and then choose "Notifications."
Customize your preferences for likes, comments, and other activities.
The Disguise: Using "Close Friends" Feature
Instagram's "Close Friends" feature lets you share stories with a select number of people, keeping your online activities exclusive and private. By creating a buddies list, you can communicate with a limited audience without appearing online to everyone else.
To create a buddies list:
Visit your profile and tap on the three horizontal lines to enter the menu.
Select "Close Friends."
Add accounts to your buddies list.
Becoming Invisible: Logging Out
If you want to disappear from Instagram entirely, logging out is how you can go. By logging out, you won't be visible to anyone, and your activities won't leave any trace. However, remember that this technique will restrict you from utilizing the app before you log back in.
The Master of Secrets: Using Third-Party Apps
While using third-party apps to modify Instagram features is a potential option, exercise caution as these apps may violate Instagram's terms of service. Additionally, they may compromise your account's security and put your data at risk. It's advisable to stay glued to the official Instagram settings to ensure your privacy remains intact.
The Art of Subtlety: Avoiding Suspicion
Maintaining a balance between being active on Instagram and appearing offline requires finesse. Avoid sudden changes in your online behavior, as it might raise suspicions among your followers. Gradually reducing your activity can help you blend into the shadows smoothly.
How To Appear Offline on Instagram Expert Methods for a Seamless Offline Experience
Here are some expert suggestions to enhance your offline presence on Instagram:
Keep a detailed eye on Instagram's updates and new features that could impact your privacy settings.
Regularly review your followers and followings to ensure you're comfortable with your online connections.
Use Instagram's "Mute" feature to silence posts and stories from accounts you don't desire to see without unfollowing them.
Digital Zen: Balancing Online and Offline Life
Remember, while appearing offline on Instagram offers satisfaction, finding a healthy balance between your online and offline life is essential. Embrace moments of digital detox, spend quality time with loved ones, and prioritize self-care. The best goal of social media is to improve our lives, not consume them.
Conclusion
Mastering the art of "how to appear offline on Instagram" provides an invaluable tool to safeguard your privacy. Whether you use Instagram's built-in settings or adopt subtle tactics, taking control of one's online presence empowers one to navigate the digital world confidently. Remember, privacy is a fundamental right, and Instagram recognizes the significance of catering to its users' needs.